Come to the Sanderson Museum to visit with local and regional artisans, artists, and authors. It's the perfect place to get great gifts or something wonderful for yourself!
Prepare to be delighted as local artists produce fresh works of art from popular local settings such as Painter's Folly and Kuerner's Farm. All masterpieces will be on display and available to purchase at the Sanderson Museum on April 9th from 12- 4PM. Enjoy wine and cheese during this shopping event!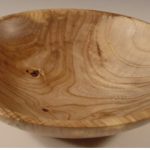 While you're at the museum, be sure to take a look at Chris Sanderson's unique collection of art and historic artifacts!