Sanderson Summer Stories (10a-12p)
Join staff at the Sanderson Museum for a fun-filled summer story time! Come for an interactive reading, a related craft, and a healthy snack.
This month's book is "The Very First Americans," by Cara Ashrose and Bryna Waldman. From the Makah, who set out in canoes to hunt whales, to the Comanche, who chased buffalo on horseback . . . here is a fascinating look at how the first Americans lived. Beautiful watercolor paintings accurately depict clothing, dwellings, art, tools, and other Native American artifacts.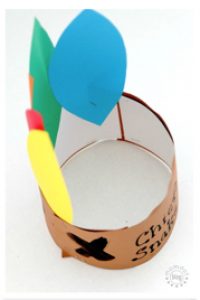 Story time at the Sanderson Museum
Admission: $5 per child.
Readings begin at 10 a.m.
Suitable for children of ages 5 to 9